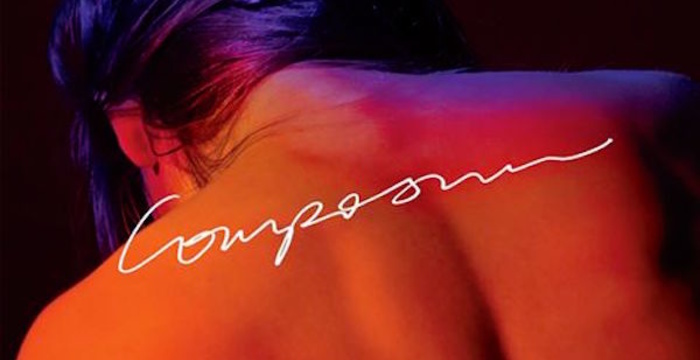 Musician Maala is upbeat about his new album Composure as I meet him remarking "This is the second time we've met." The first time was at Hum Salon in Grafton where I first met him playing as Evan Sinton, sitting at the piano in the worn-out Victorian homestead that's converted into a community drop in. "The album kind of lends itself to that electronic world, it's my voice that's the live element " he muses as we pick up the conversation.
The 20-year-old Sony-signed artist has already had high-profile attention, with his single In the Air praised by Kiwi radio DJ Zane Lowe on his new Apple platform Beats 1, the album has been an embodiment of his influences that has shaped his album Composure since launching his E.P. last year.
"We recorded 10 songs last August" he says. "The couple of months where it slowed down a bit was from writing, so I hadn't really built any content going into the studio. It was really from scratch which was quite fun. I like the concise part of it you know? Rather than these Drake albums that are 18 tracks or James Blake doing the same thing, I think it's more a statement if you can refine the tone to that many".
Maala seems to have thought about the path he's about to embark on with his new album having successfully played in Wellington & Auckland this week to a new audience he's reaching out to. Growing up in a 'not-so musical family', he's a thinking musician who admits to being more a 'collaborator' striving to attain his best. It's no wonder his musical influences attest to his electronic/ambient pop sound.
"The album's gone through a couple of motions" he says. "6 months of listening to the same sort of thing terrifying me. I've been really digging organic kind of projects like Young Fathers, Yeezus that album specifically just like these really raw qualities but are an electric kind of world, I then gravitated and fell in love with One Direction and Rhianna and all of these big pop shiny projects, and now that it's finally out, I'm seeing those influences even more."
He's not shy of saying what he wants and knows exactly what he needs to do and how to get it, as he explains.
"There's nothing organic on the project other than the vocal, it's all keyed in." he confesses. "That pop element, I really enjoyed being meticulous about it and making a really polished product – I'm a singer songwriter and a keyboardist and I use to dabble in guitar".
We talk about his showcase events, mini shows to try and entice record execs and industry insiders, he admits playing his music to strangers "Special, it's very special."
"I did shows in London, Leeds, LA and New York" he says. "Putting my name out there and exploring what's available there, its small time. I'm playing small shows and playing to people who have never heard my music before – actually some of those shows people would be actually singing back – it's so funny that the internet can transcend that barrier a bit".
Last year's songs Touch and In the Air already now grace the airwaves of New Zealand's alternative, dance and pop radio stations. Already there is overseas interest in the young Kiwi, the usual trajectory path that awaits most Kiwi musicians is to go to Australia then springboard to the rest of the world – well, that is if you're mainstream, however the young musician is adamant where he is going.
"It's the internet now right? It's global within Auckland already you know? He says. "For me, what's going to take it overseas is physically removing myself not permanent, but just touring that's my mind-set. I'm a big fan of the live aspect so I want to slam that home as much as I can."
"I'm feeling very energetic, creative. I really want to get onto album number two already."